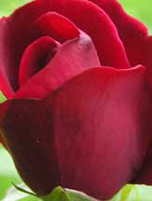 Lila M. McKean Young
Died: 1/18/2012
Lila M. McKean Young, age 94, of Evans City passed away Wednesday evening, January 18, 2012, at VNA Inpatient Hospice, Butler

Born in Cherry Twp., on June 16, 1917, she was the daughter of the late Frank and Elsie Morrison McKean.

Mrs. Young was a member of the First Baptist Church of Evans City. She retired from Hawks Brother's Cleaners, Evans City. She was a member of Bethlehem Chapter #37 O.E.S. , Evans City. Lila was an avid Bingo player and enjoyed going to Evans City Senior Center.

She was preceded in death by her husband J. Kenneth Young, April 26, 1983; one grandson, two sisters and one brother.

She is survived by one daughter, Shirley Lindsey of Butler; one son, Kenneth "Buzz" (Lorraine) Young of Townville; two sisters, including her twin, Lela Wolford, of Evans City, and Erla Bailey of Punta Gorda, FL.; 6 grandchildren; and 15 great grandchildren.

Relatives and friends of Lila M. McKean Young, who died Wednesday, January 18, 2012, will be received on Saturday, Janurary 21, 2012, from noon to 3 P.M. Services will follow at 3 P.M. with Rev. Barry Stewart her Pastor officiating. Burial will take in Old Annadale Cemetery, Boyers.