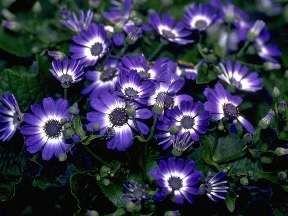 Margaret Sticht
Died: 4/6/2010
Margaret Reichert Sticht, 83, of Zelienople passed away Tuesday, April 6, 2010, at Butler Memorial Hospital.

She was born on July 17, 1926, in Philadelphia and was the daughter of the late Robert and Mary Moss Reichert.

Before working as a teller for First National Bank, Glassboro, New Jersey, Mrs. Sticht had worked for Bell Telephone in Philadelphia.

Mrs. Sticht was preceded in death by her sister, Ann Brown in 2009.

Surviving is her husband, George A. Sticht, who she married on August 30, 1947, and with whom she celebrated 62 years of marriage. Also surviving is a daughter, Nancy (Thomas) Toman of Zelienople, and two nephews, Robert and David Brown.

There will be no visitation for Margaret Reichert Sticht who died on Tuesday, April 6, 2010.

Because of her love for her dogs, the family has suggested memorial donations be made in her memory to the Butler County Humane Society, 1015 Evans City Road, Renfrew, PA 16053.